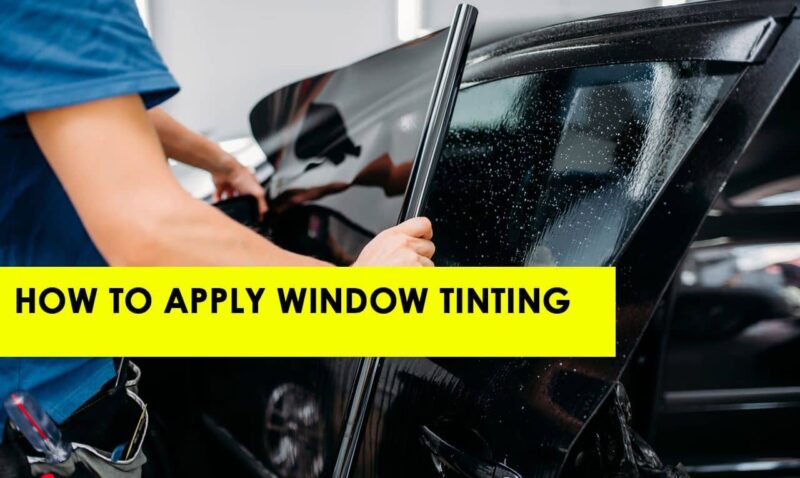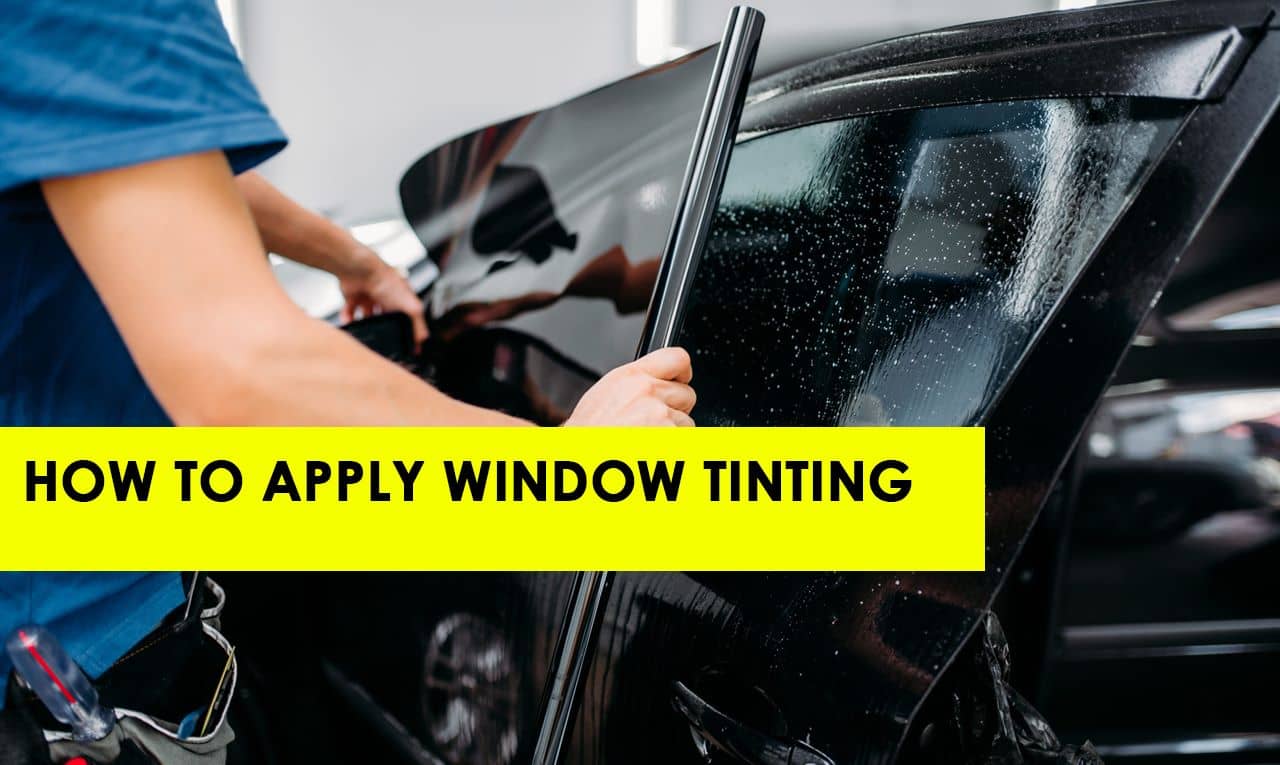 6 Mistakes To Avoid When Tinting A Car
Car window tinting covers a vehicle's glass with a lightweight laminate film to make it darker. The entire glass screen should be cared for while you tint the car windows. But before you go for it, you should know that only some know how to apply car window tinting.
A professional business like ours always does an excellent job tinting a car's glass window. Tint a car glass windows is an extensive process that requires a lot of experience in the field. We have decided to publish in this blog additional information regarding vehicle window tinting and the most common blunders people make when applying tint to a car's glass.
Benefits of having car windows tinted
The benefits of having tint a car windows are discussed below. Check them out.
If placed appropriately, a premium-quality car window tint from an established company can aid in boosting shielding from harmful ultraviolet rays, even if the conventional glass used in automobile windows can filter some UV radiation. You will find the the any's name at the top of the list when you search for the best company for tint a car near me Furthermore, it can assist in preserving the carpets, upholstery, and dashboard of your automobile, all of which are susceptible to fading from UV as time passes.
With tint a car window service, you can benefit from increased safety and confidentiality. With your car's interior completely hidden from curious observers by the shade of the film, you can feel safer and retain your privacy while driving.
Personal style reflection
Window tint enables you to customise the look of your car by offering an extensive selection of tint choices. In short, you can reflect your style through your vehicle if coated correctly with a supreme-quality car window tint. You will discover the ideal harmony within elegance and utility thanks to the film's many hues and coatings, which appeal to diverse requirements.
Due to its superior components and cutting-edge production technique from a reliable company like ours, Car Window Tinting Melbourne is made to last a long time. The tint is immune to scuffs, peeling off, and boiling, so your money is protected, and the automobile keeps looking great.
Our car window tinting uses cutting-edge technology to limit radiation while increasing energy savings. It decreases air conditioning requirements, sparing you cash on gasoline and lowering your carbon footprint by maintaining your automobile cooler.
6 common mistakes that happen while tint a car window
Today we will explore the six common mistakes when tinting your car windows. If you are aware of this, it will be in your good to stay away from them before tinting your car's windows. This part is quite beneficial for everyone thinking about tinting their automobile windows. You may avoid making these errors by understanding how is window tint applied effectively. Check the mistakes below while car window tinting:
While using tinting to the car window, you must be aware of the tinting law of the country. You must know that car window tinting too much darker may land you in legal trouble. Therefore, you should devote some time to learning about the window tinting regulations in your state before purchasing any tint. Determine the maximum level of darkness to avoid mistakenly applying prohibited pigment to your car windows.
Avoid being duped by companies that advertise mobile car window tinting Melbourne prices that are too low. Choosing any firm to tint your car's windows might be disastrous. They might reduce the tint's quality, hurting the consumer in the long run. A high-quality paint can be more priced but may endure longer than an inexpensive one.
DIY tinting- by seeing all the online tutorial videos, someone can try to tint their car windows. They could believe that doing it themselves will be less expensive than employing an experienced company to complete the task. The tinting procedure is challenging, and you risk damaging your windows if you lack the necessary equipment and knowledge. For how to tint car windows accurately, you should have qualified hands. The tint may begin to boil or flake with age. This may impair your vision when driving, which is dangerous. It's more challenging to remove the paint. It will probably need to be taken to a specialist to get the tint off and address the issue, which will cost you more.
If you do not adequately research car window tinting, it can be risky. Besides exploring the tint quality, you should also search for the best company near your place. The company you hire should be experienced enough to apply window tinting You should check the companies' online and offline reviews and understand their effectiveness in this tinting business. If you do the research before hiring a company, you may save time and save it.
Skipping the contract can cost you more in the case of window tinting. Considering that window tinting reduces your vehicle's vision, getting an assurance is a smart move. The company you choose will be able to correct any issues with your tinting if they arise and prevent you from seeing out of your windows, keeping you secure while driving. In this instance, paying the extra money to get the guarantee on paper is entirely worth it.
It's crucial to learn how to apply window tinting professionally tinted, but you shouldn't just choose the company with the lowest quotation you can find. It usually means the opposite, and you are getting duped. Experienced companies might not provide Cheap window tinting services, which means the project won't be done well. Furthermore, it may be possible that they're utilising short-lived, low-cost film.
If you wish to know more about how to apply window tinting service, you need to come to us. Our tint a car service is of top-notch quality. Contact us right away.