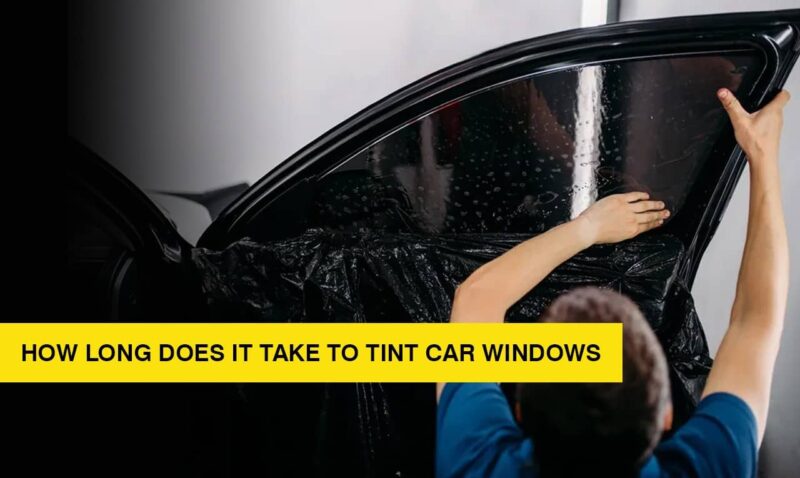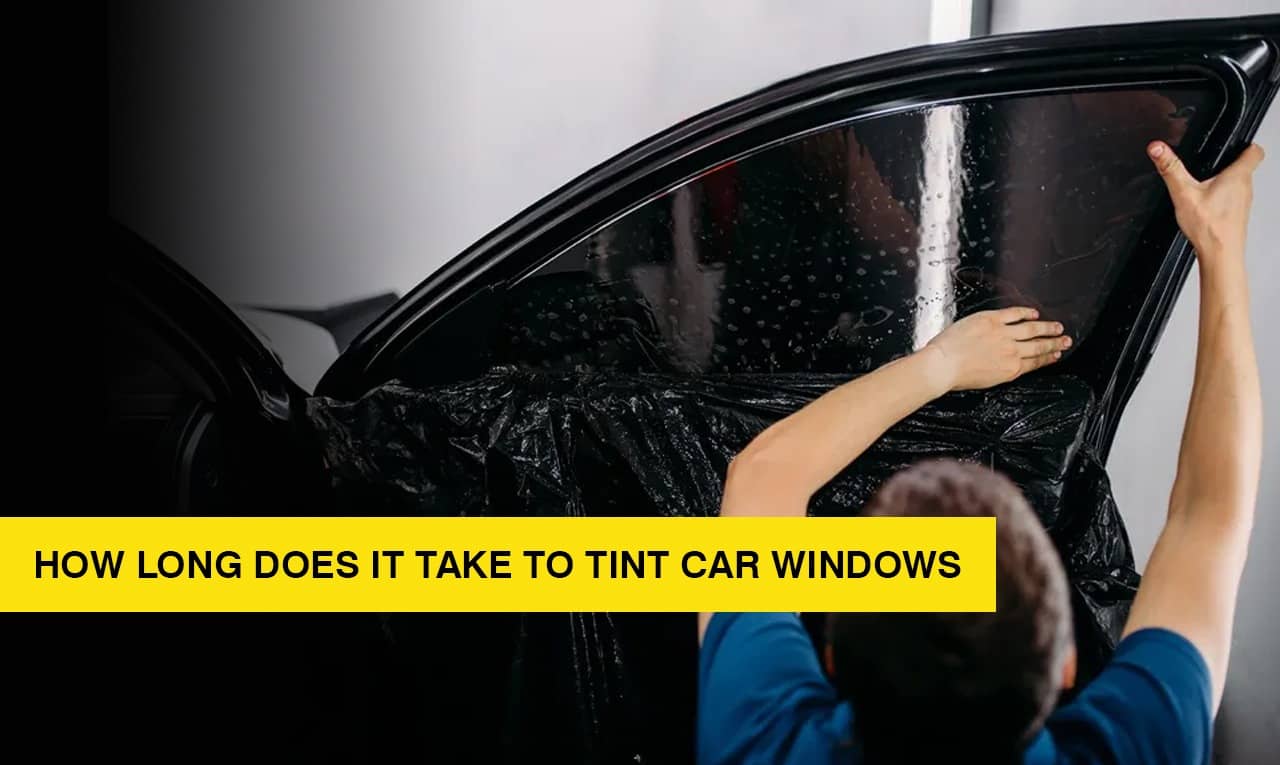 Automobile Window Tinting Process: How Long Does It Take to Tint Windows?
Although you want to tint your car windows, you are concerned about how long it will take. When you want to protect your privacy, window tinting is undoubtedly helpful. People are becoming highly interested in choosing to have their windows tinted. But you might be curious about how long does it take to tint car windows. We are creating this blog to provide you with a complete understanding of the entire window tinting procedure to respond to this question. It's time to explain the process and how long it takes to do window tint, rather than just discussing the advantages.
Variables Determining how long does it take to tint car windows: how long does it take to do window tint
For the entire automobile, window tinting takes roughly 3 to 4 hours. Cover every window if you are keen on tinting your car windows. But the back windscreen should be done with already-cut tint film from a window tinting package. To do this process all by yourself, you will require a heat gun and a lot of endurance. If you hire a professional company for car window tinting Melbourne, then a lot of time can be saved. Although it is not complicated, correctly tinting a car's windows demands knowledge and experience. As we previously stated, professional tinting can sometimes be completed fast, but it might take a little over four hours to complete it perfectly if you're a beginner and doing it for the first time all by yourself. To finish this task effectively, a lot of perseverance is required. So the next possible step is to study how to apply window tinting? For that, obtain the tint film to fit the windows, have a high-quality tint, and find out how to avoid bubbles from developing.
How long does it take to tint car windows
design of the vehicle The automobile's design plays a vital role in the duration of window tinting. The kind and model of the vehicle and the number of windows you would like to be tinted will also affect how long the process takes. Compared to windows with odd or complicated designs, it will take longer to tint more windows than simply the two typical front windows in a sedan. Some vehicles already have tinted windows, which have to be updated. Therefore, removing the old tint will take a little longer.
How long does it take to tint car windows dry
When it comes to car window tinting, the most obvious thing to look for is how long it takes for window tint to dry. If you are doing the process yourself, then allow it an additional day, but usually, as the blurring fades, the hue is drying. Cloudy and hazy windows are frequent because water evaporates within the tint and the window's surface during the tinting process. The water evaporation via the window causes it to persist for one or two days until cleaning up. Once the window tint is dry, it looks perfect for the vehicle to operate outside. You should refrain from excessively cleaning your car when the paint is applied. Water may increase the level of moisture and prolong the drying process.
How long does it take to tint car windows
improve the speed of your tinted window's drying process
You can improve the speed of your tinted window's drying process in a few ways. These ways of drying faster your car window tint are given below:
During the warmer months, tint the outside of your vehicle.
Squeezing with a handle to wring off additional moisture
Throughout the colder months, tint your car in the garage.
How long does it take to tint car windows
what is curing process of car window tinting If you are wondering how long it takes for window tint to cure, you must remember that patience is the key. Weather and the type of tint play a significant role in the entire window tinting curing process. 
How long does it take to do window tint
type of tint for the curing process Compared to polyester tint, ceramic window film for cars is more rigid, more resilient, and better reflecting. The downsides are that it costs much more than polyester, and the curing process can take up to 10 weeks altogether.
How long does it take to tint car windows
weather factor for the curing In warm weather, dampness can also lengthen the curing process, rainy conditions may completely prohibit the pigment from curing, and weather conditions like rain, ice, or clouds might make a recovery take longer. Still, a warm, dry climate hastens the curing process of the car window tint.
How long does it take to do window tint
things to remember after the tinting application is made You must wait another couple of days before washing your tinted windows. Avoid taking the chance of pulling the colour before it has thoroughly dried. Wiping your freshly tinted car windows with a gentle towel paper and a non-ammonia cleaner is best. The basic procedure is that anyone can slide down your window once the bubbles have subsided. In good lighting, it typically takes 2 to 4 days; in the winter, it could require up to several weeks. The tint can flip over and boil if you roll down the glass before the water can drain. So, as we mentioned earlier, when you want to comprehend how long does it take to get car windows tinted, you need to be very patient for the entire process to complete perfectly.
You may reduce time by buying previously cut-produced tinting sheets if you plan to try placing the window tint on your automobile yourself. If you are worried about how long it takes to tint car windows, a DIY project will generally take longer than a professional service installer. It is because a professional possesses the equipment and materials, so for you to know how long it takes to do window tint, and they finish the job more quickly. Contact us now to have our car window tint service for your automobile.