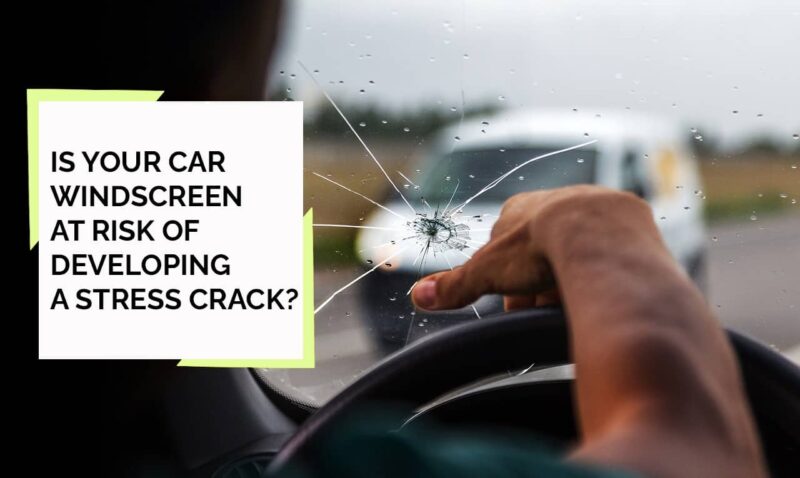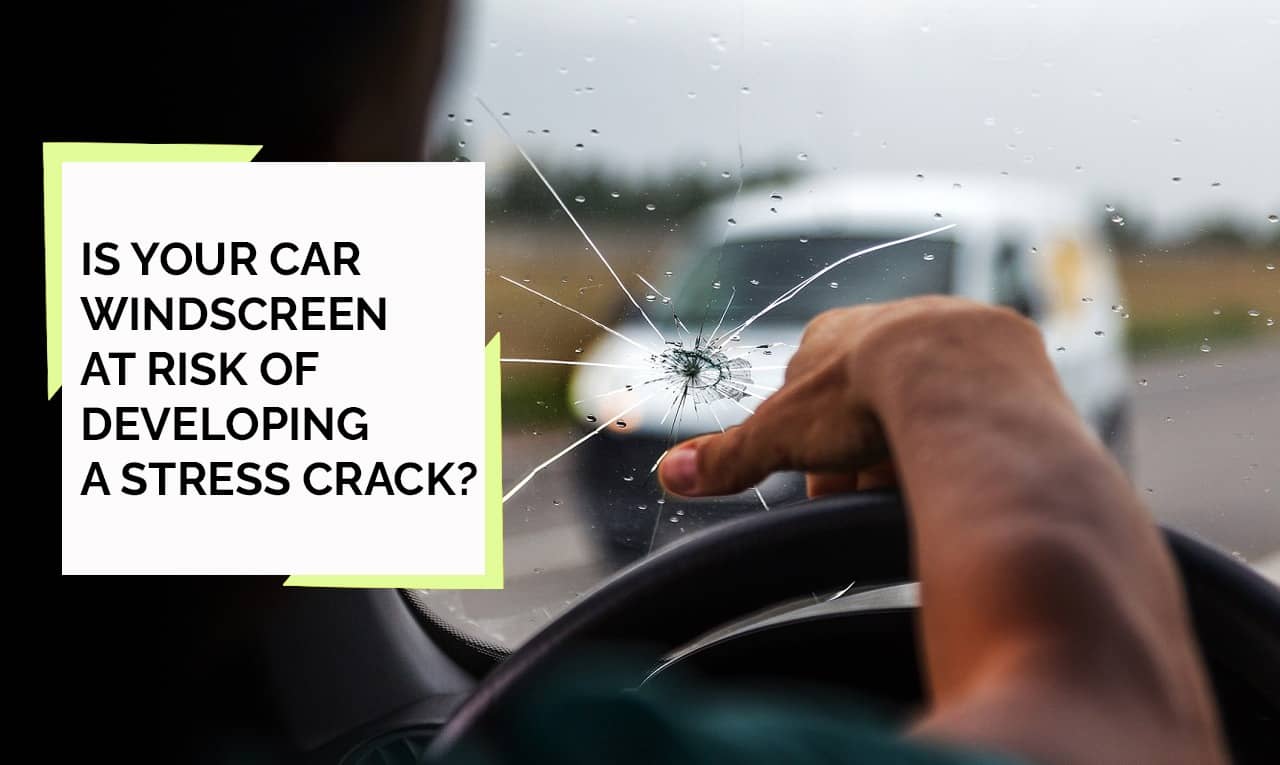 Is Your Car Windscreen At Risk Of Developing A Stress Crack?
A cracked windscreen may be highly irritating for any car owner. The car windscreen is essential to the vehicle's smooth operation on the road. Therefore, it becomes significantly more difficult to drive the vehicle securely if it gets shattered or even damaged.
Because of this, the owner must maintain the windscreen or arrange for a prompt car windscreen replacement if needed. You can finally find all the information you need concerning windscreen stress cracks and prevention in this blog. Check out the blog and make your own protection decision for your car windscreen.
Car Windscreen: Car Windscreen Replacement, Causes of Cracking
A windscreen of excellent quality is fairly robust, but because they are composed of glass, they are susceptible to breakage. Following are a few of the most frequent causes of windscreen cracks and chips:
Car windscreen, collisions and mishaps
one of the main reasons windscreens break and fracture is accidents. Collisions result from accidents, and the window screen is greatly endangered by this collision. These can include collisions between two or more automobiles, drivers hitting animals unintentionally, birds breaking windows, golf balls flying through the air, etc. Driving safely, being alert, and always being conscious of what's going on are the greatest ways to prevent this kind of harm from occurring to your windscreen. Additionally, getting your windows tinted is the best method to cope with collisions of this nature. You can check our article describing how to apply car window tinting in this regard.
Another frequent cause of windscreen of your car damage is shifting weather. The same kind of destruction that stones inflict can also be brought on by tree branches, other debris, severe hail, and strong winds. Use your garage or any covered place if you have one during inclement weather to stay off the roadways.
Car windscreen, stress cracking
Due to imperfections in the glass itself, stress cracking can also impact a windscreen. The windscreen's borders are where it is most susceptible to cracking and may additionally be the site of faulty assembly, thus the cracks frequently start there. For your windscreen to give your car the strength and safety that it is intended to in the event of a collision, it is crucial to ensure that it has been appropriately installed by a skilled expert and is composed of superior materials. It is of the utmost importance for the owner to have the car windscreen repair by a qualified expert if such a collision occurs.
An abrupt, rapid shift in temperature that might cause the glass to compress or swell is a less prevalent cause of windscreen damage. Human negligence frequently like if the interior of the automobile has grown extremely warm, immediately turning on the air conditioner, defrosting the windscreen via steaming water, and keeping your vehicle parked in the heat on a scorching day contribute to this. There are simple ways through which these situations can be avoided like car windscreen sun shade helps a lot during hot summer days. So, instead of switching on the ac immediately, the sunshade can be used till the car engine cools down.
Arguably the most common reasons for windscreen damage are stones, rock fragments, and gravel that get tossed up by other vehicles' wheels. These swiftly moving, little, solid particles have a good chance of striking your windscreen or breaking or chipping the windscreen. To lessen the likelihood of this occurring, you can follow the following suggestions:
While driving on pebbles or in an area that is being constructed, drive responsibly and with additional caution.
You should also slow down if another automobile is overtaking you.
Leave plenty of distance between your car and the one in front.
Ceramic window films are a huge saviour in such situations. If applied correctly, they can reduce the damage intensity. If you are curious then read the whole discussion about ceramic window film for cars in our previously written very informative article.
Car windscreen replacement, long usage
When used for a long time, the car windscreens get loose. The firmness of the windscreen gets damaged which increases the need for a windscreen replacement immediately. If the owner of the vehicle neglects the situation, then the chances of getting the windscreen chipped or cracked increase.
For whatever reason, playing loud music during driving may significantly harm the windscreen and lead to stress cracks. Blasting high-volume loud music while your windscreen is already broken could make it worse or even lead it to collapse.
Car windscreen: cracking prevention
We will tell you the ways to prevent car windscreen cracks in the following section, check it out:
Window tinting provides a fantastic solution to stop extra warming and give your glass more sturdiness. Eliminating having to replace car windscreen is always the wisest course of action because it is a costly procedure. You can avoid the additional expense of having to repair or replace your cracked windscreen by applying tints. Because tinting absorb heat, it may shield the windscreen from excessive shifts in temperature.
It's crucial to turn down the music volume to a frequency that does not do any harm to your car to safeguard it from glass breakage or cracking.
As quickly as we step into the car, we should not turn on the warmth or air conditioner. However, doing so leads to a change in temperature within the vehicle, which damages the glass. To avoid your vehicle overheating or cooling down, pull down the windows entirely or leave a small gap for airflow in your car before switching the engine on.
It does not matter how fresh or old the crack is, you need to repair the damaged cracked windscreen. If needed you can go for car window replacement By searching for the most reliable car windscreen replacement near me service, you can employ us and once again have a working windscreen for your car.
The use of a windscreen cover is the simplest and fastest way of stress crack prevention. A windscreen cover is useful when there is no other choice but to park outside of the shade. To avoid any sudden temperature swings, you must utilise your cover both in the summer and the winter.
Car windscreen, window tinting
Window tinting is a fantastic solution to stop excessive heat and give the windows more sturdiness. As tints absorb heat, they may shield the windscreen from any cracks that may develop as a result of temperature variations. Appointing a professional and experienced company like ours will help you get the windscreen of your car tinted properly.
Car window tinting Melbourne offers a range of benefits for vehicle owners in the bustling city. With the scorching Australian sun, tinted windows provide much-needed protection against harmful UV rays, keeping the interior cooler and reducing the strain on the air conditioning system. Additionally, Melbourne's unpredictable weather can result in glare and discomfort while driving, but window tinting minimizes these issues by reducing glare and enhancing visibility. Apart from the practical advantages, car window tinting in Melbourne also adds a touch of style and privacy to your vehicle, elevating its aesthetic appeal. Whether you're looking to enhance comfort, protect your vehicle's interior, or add a sleek look, car window tinting in Melbourne is an excellent choice for discerning car owners.
Come to us if you would like our premium car windscreen tint for your vehicle. If you need the safest car windscreen replacement procedure done, call us right away.