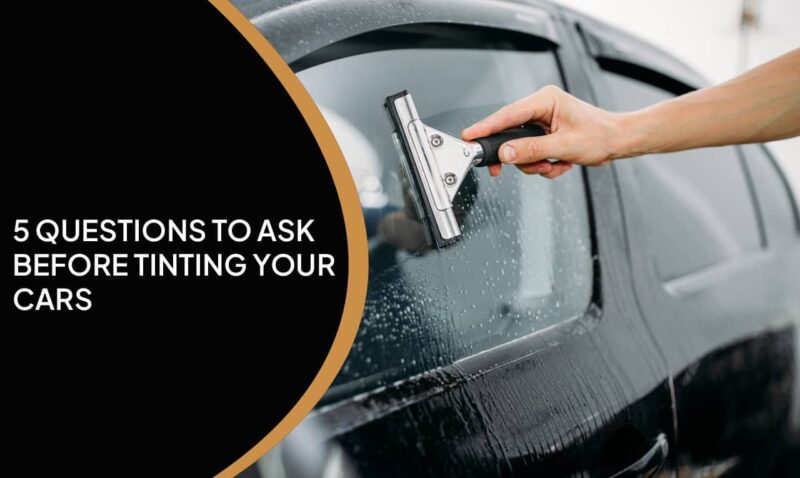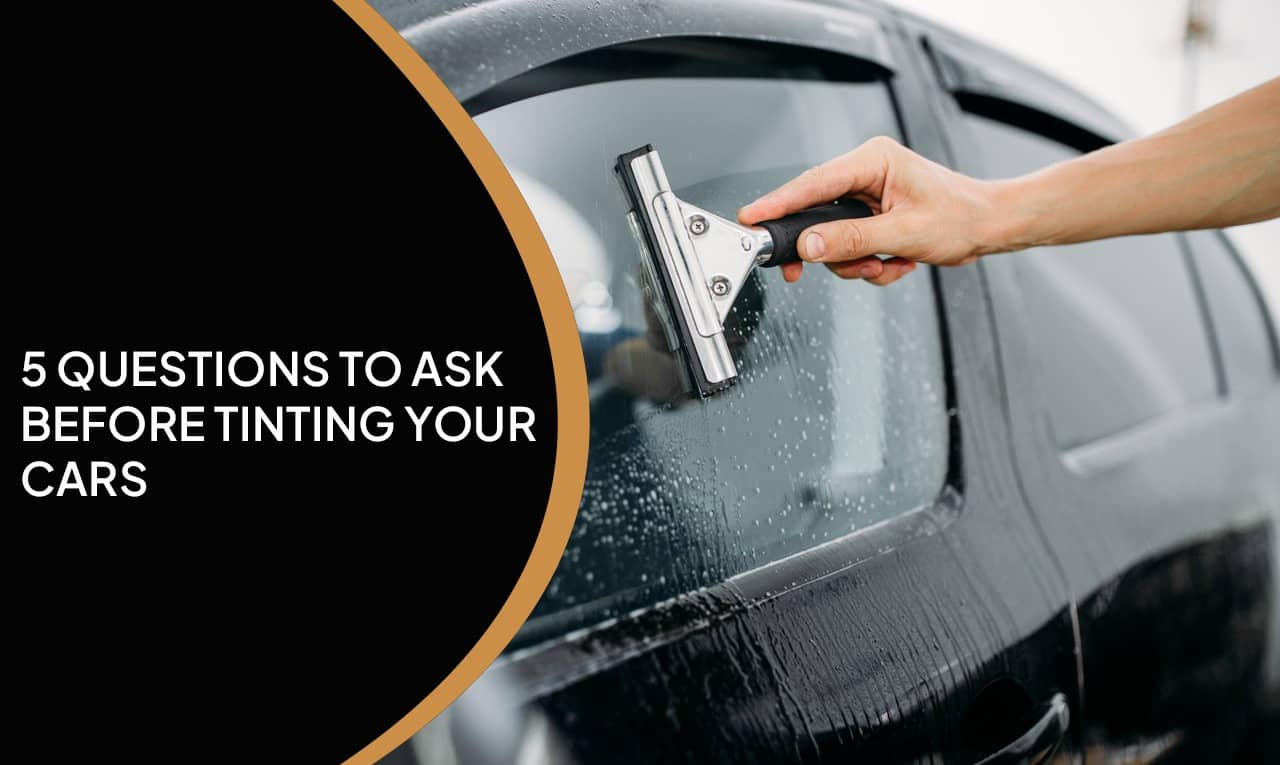 5 Questions to Ask Before Tinting Your Cars
We are all acquainted with the advantages of window tinting for automobiles. Tinting is a lifesaver for preventing UV radiation while travelling. The UV rays are particularly detrimental to the skin and unpleasant. These rays can seriously harm your skin if you remain exposed to them for an extended time. Therefore, it makes the most sense to tint a car window. But in Melbourne, a tonne of companies do window tinting for cars. It can be taxing to pick just one and allow them to tint your car glass successfully.
Even if you choose to tint the windows on your car by yourself, you must have the right answers to these important questions. Before you decide on the company you choose to tint a car window, a few questions need to be answered in full. We will outline the top five queries to ask before getting your car's windows tinted.
Five Questions about tint a car windowThe following five questions to ask before tint a car window:
You should always ask these five essential inquiries whenever you have a question about a company's tinting service or consider doing it alone. Before hiring a firm for car window tinting or diving in all by yourself, you must ask five crucial questions and get answers. Please continue reading to find out what they are about window tinting for cars.
Tint a car window. When will my window tinting for Cars wear off?
It's imperative to invest in long-lasting Car Window Tinting Melbourne. At all times, remember that the tint's durability can be affected by severe environments. The amount of ultraviolet radiation and the environment significantly impact the duration that the window tinting will endure. An excellent strategy to prolong the life span of your tinted windows is to maintain your automobile as shielded as possible. It is a perfect move to avoid companies that only provide superficial tints which serve for a matter of weeks or months. When applying the paint on your own, you can inquire with the manufacturer about the durability of the tint you buy. Your tinted car windows should last more than five years if it is of excellent quality.
What will the tint a car window cost?
The car window tinting cost is a major factor to consider when considering employing a company. While selecting the company, you should remember that many companies charge a high price for car window tinting Melbourne. Choosing something within your budget is essential. However, avoid buying excessively inexpensive tints. These cheap tints normally do not last for an extended period, and you will ultimately have to spend more cash to have them fixed. If you are buying window tinting, you should always set a budget, regardless of whether you are hiring a professional company or handling everything on your own. You may view our previous article on how to remove tint from car windows to learn more about the removal procedure.
How much time will the tint a car window process take?
You need to know the approximate time frame for the window tinting process for your car. Ask them how long your window tint provider will take to complete the work. Most companies can achieve a quality tint job in a matter of hours. However, some installers prefer to leave the car for a full day so the tint can completely cure. If you tint your vehicle alone, you can ask the manufacturer how long it typically takes for professionals to finish the job. However, if you are a novice, do not anticipate your tinting procedure to take the same time. Instead of hurrying the job, you might be kind to yourself and take your time when tinting. Please find the best company like us by searching for the finest car tinting windows near me.
Is the tint a car window of a high calibre?
Knowing the quality of a company's tint is crucial when looking for one to tint your car's windows. It would help if you worked with a respectable company like us to tint your car windows, ensuring the tint is of the highest calibre possible. We always strive for the quality of the window tint we use to protect cars. You must choose the highest-quality tint film for your vehicle, even if you consider doing the window tinting yourself. You can research what kind of tint is ideal for your car. If you want to learn more about ceramic window film for cars, check out the article we have already posted. Making a low-quality tint compromise will cost you more in the long run because it won't be effective at blocking UV rays for as long. You should consider reading our blog post on how to apply car window tinting first.
Is there a warranty on the tint?
Without a warranty, tints can begin to peel and shatter after purchase. Many window tint manufacturers provide warranties at no additional cost. Purchasing tint a car window with a guarantee not only protects you against complex components but also provides you with the assurance that the shades you buy are of outstanding quality. Considering that no company likes to lose money, you can be more confident that the tint you are purchasing is of the highest quality because it shows that the company is confident in the quality of its hue.
We hope that you understand window tinting for cars and the crucial five questions and answers you need to be aware of. Please come to us if you are thinking about having the greatest experts in the city tint a car window. Our company offers everyone fantastic tinting services happily.